Launching Global Discord Community!
We are excited to announce the launch of our global Discord community server. For some time, we've been using Discord to facilitate various functions of ESEA across multiple servers, and we believe it's time that we unify our communities in one central place. Effective immediately, all of our community Discord servers (Events, qualifiers, Rank G, and Rank S, etc) are turned off and migrated to this unified server while maintaining their respective functionalities. This server will be an extension of ESEA's website and platform, therefore all community conduct policies apply.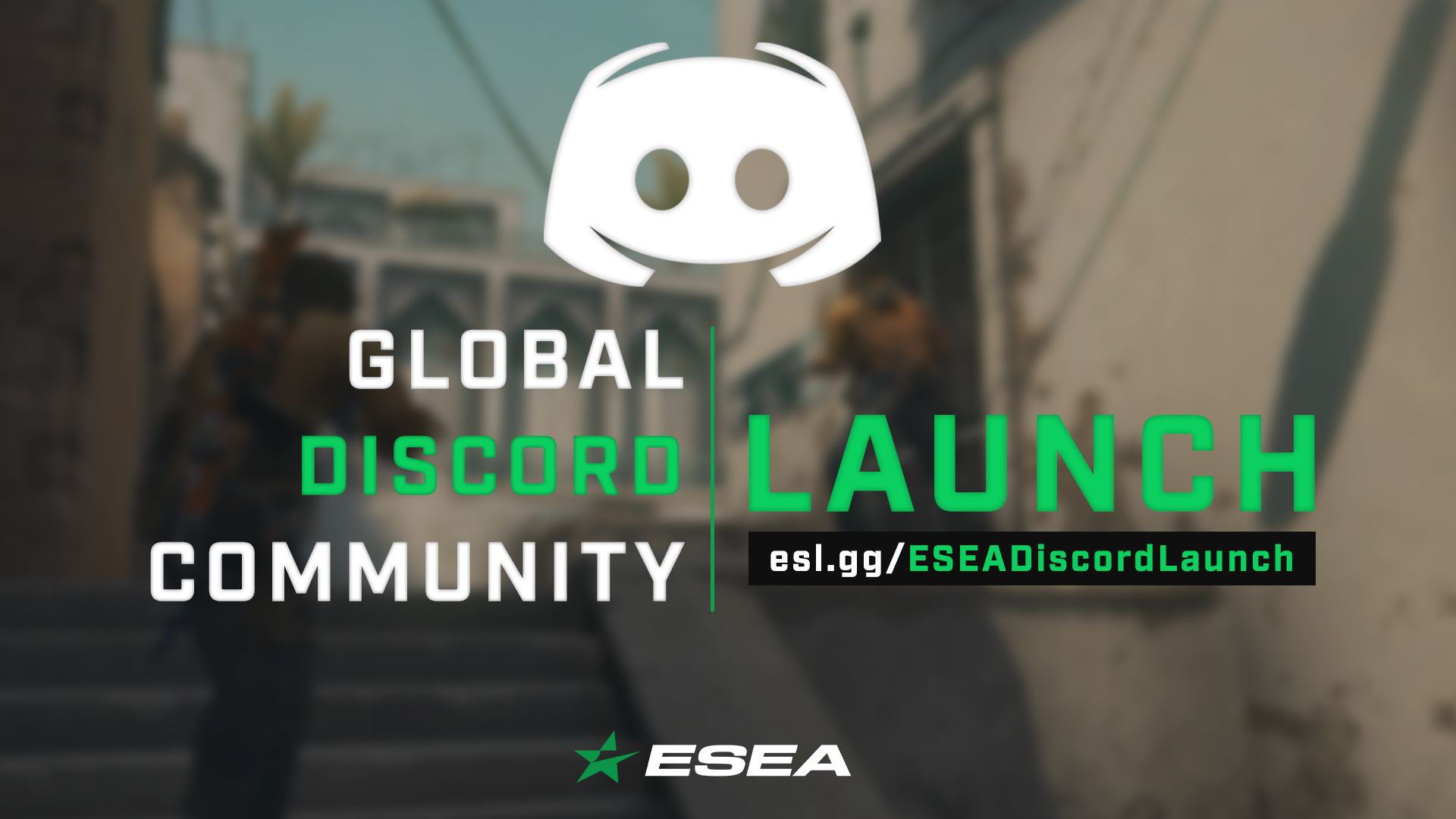 The initial launch will include:
Community-related chat rooms based on your region
ESEA Insider chat rooms
ESEA Insider voice channels
Rank G chat rooms
Rank S chat rooms
Leagues information and chat rooms
Information and support on ESEA Events
Platform updates
National Championships chat rooms
Features coming soon:
Automated posts of .Clips highlights based on epicness
Scrim scheduler by league divisions (#find-scrim)
Automated posts for league matches going live
Twitter and YouTube feeds
Automated posts when our Twitch channel goes live
And much more!

Find out how to link your account here.
Connect your ESEA and Discord to receive 2 additional .Clips on your account.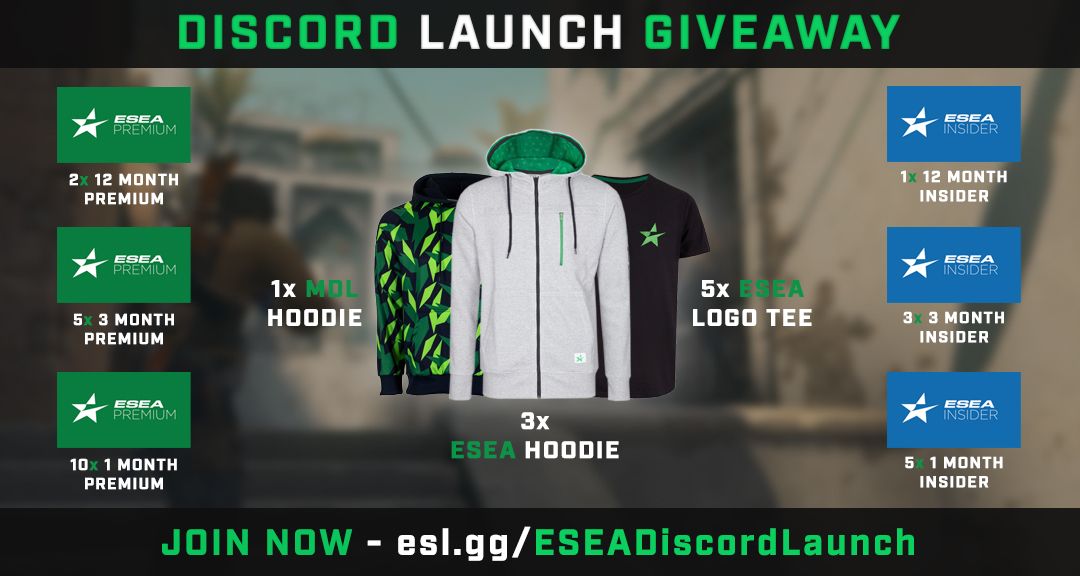 Enter the giveaway
Join the Discord

We hope you enjoy this new community feature and we're excited about adding more to it! As always, we're looking for ways to improve your experience here on ESEA, so if you have any suggestions or feedback please let us know!