ESEA Client Chat and Languages
Update Highlights
ESEA Client Chat
Language Support
With our ESEA Client UI refresh last year, ESEA users have been suggesting features to be added, such as a way to chat with your buddies, and use the refreshed ESEA Client in a language other than English. When we released ESEA Clubs, we also released an update to the ESEA Client that included some new features.
ESEA Client Chat
The ESEA Client now supports chatting with users on your buddy list. To chat with your buddies, click their name and open the chat window. To read messages, click the chat button at the bottom of your buddy list.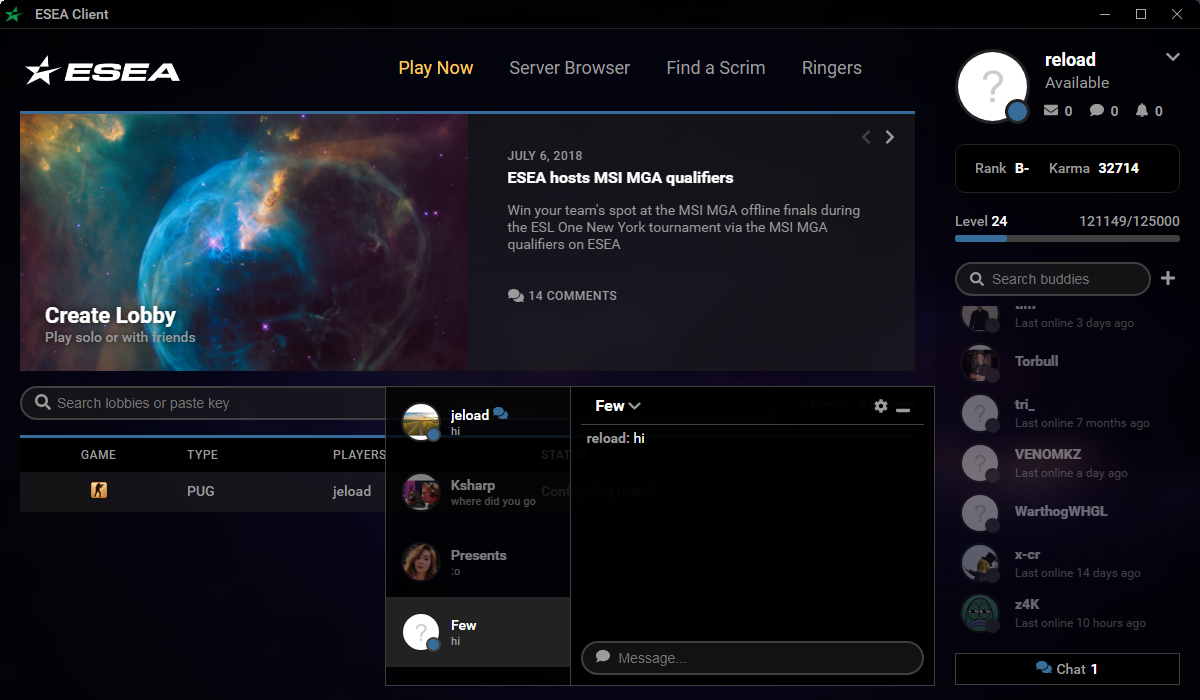 Language Support
The ability to support multiple languages other than English in the ESEA Client is essential to many users. We want the experience of all of our users to be the best possible, and we continue to work toward that. In this update, the ESEA Client now supports 16 additional languages, including:
Arabic
Chinese
Dutch
French
French (Canada)
German
Italian
Japanese
Korean
Polish
Portuguese (Brazil)
Russian
Spanish
Spanish (Mexico)
Swedish
Turkish
To edit your language settings, access the ESEA Client settings using the arrow in the top right of the ESEA Client. Once in the ESEA Client settings, select your language of preference from the language drop-down menu.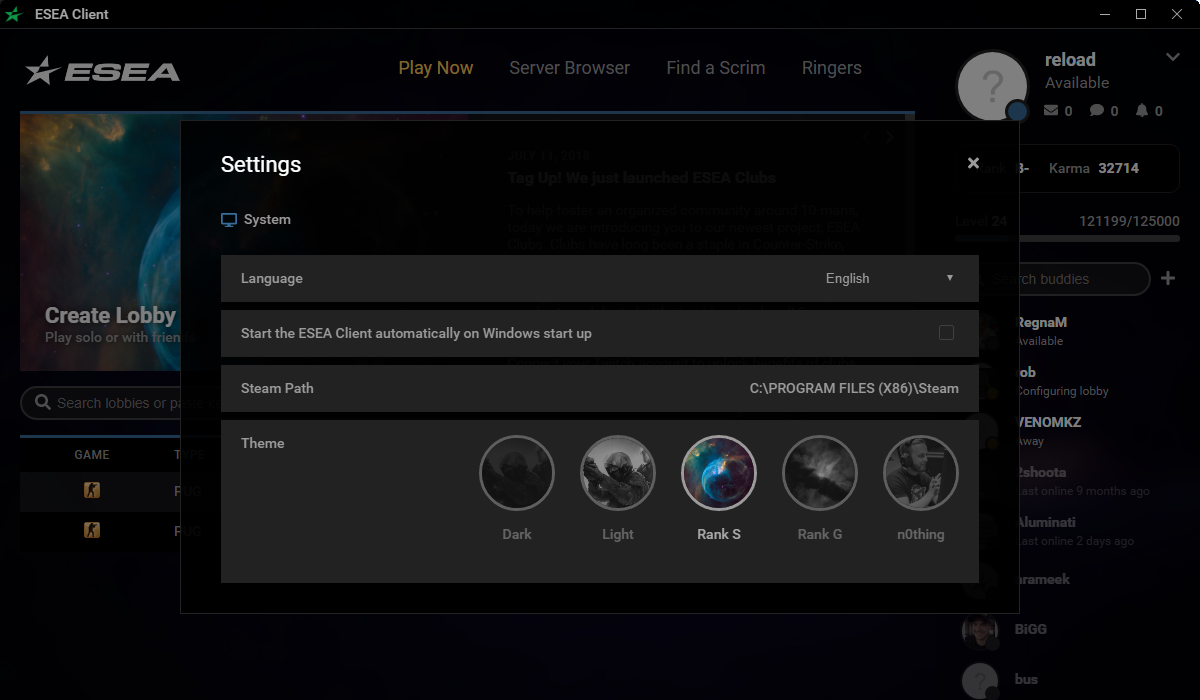 Once you select your language of preference, close the ESEA Client settings window, and your new language is applied.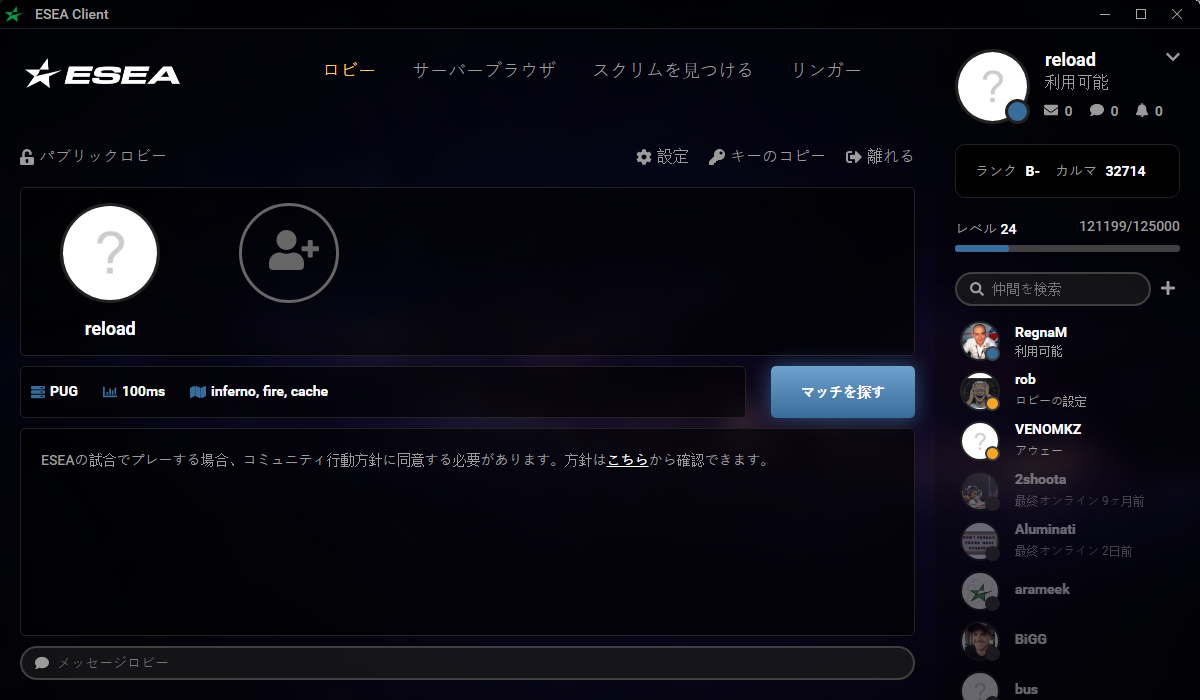 Did you find a translation error or want to suggest a new language for us to support? Let us know on Twitter @ESEA, on the ESEA forums, or by opening a support ticket on our website.