ESEA Free-to-Play during EPL S10 Finals!
To celebrate 10 seasons of the ESL Pro League Season, ESEA will be FREE TO PLAY WORLD WIDE throughout the final stages of the event this weekend!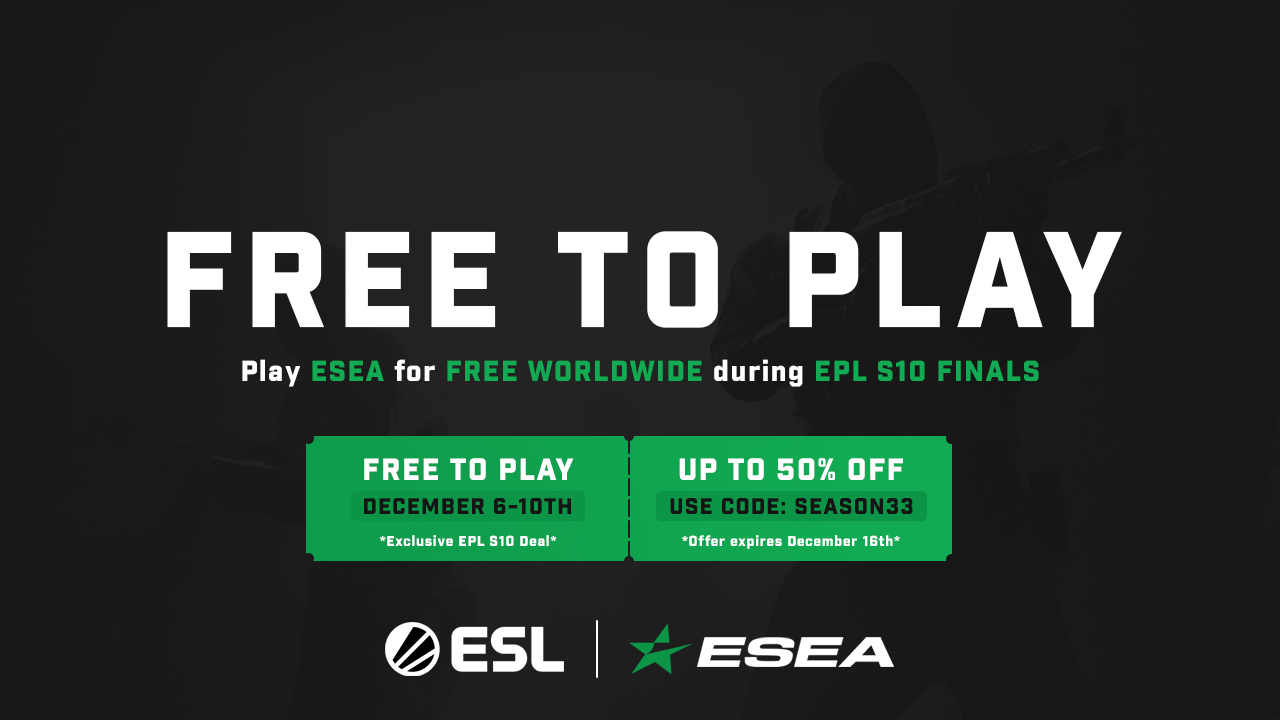 Free-to-Play details:
NEW USERS: Signup NOW and PLAY for FREE
Side note: All account that have not played a PUG in over 3 months (September 6th) will experience a soft rank reset and be required to play 5 placement matches. New accounts will still be required to play 10 placement matches.
This is an opportunity for members of the ESEA community to bring in friends, teammates, and anyone they've met in MM who are on the fence in taking their game to the next level! We encourage anyone doing so to take advantage of the ESEA referral program to be awarded the credit (between $5 and $6.95 per new player) for your friends signing up.
With ESEA Season 33 right around the corner, make sure to use code "SEASON33" when subscribing between December 6th → December 16th to get up to 50% off your subscription!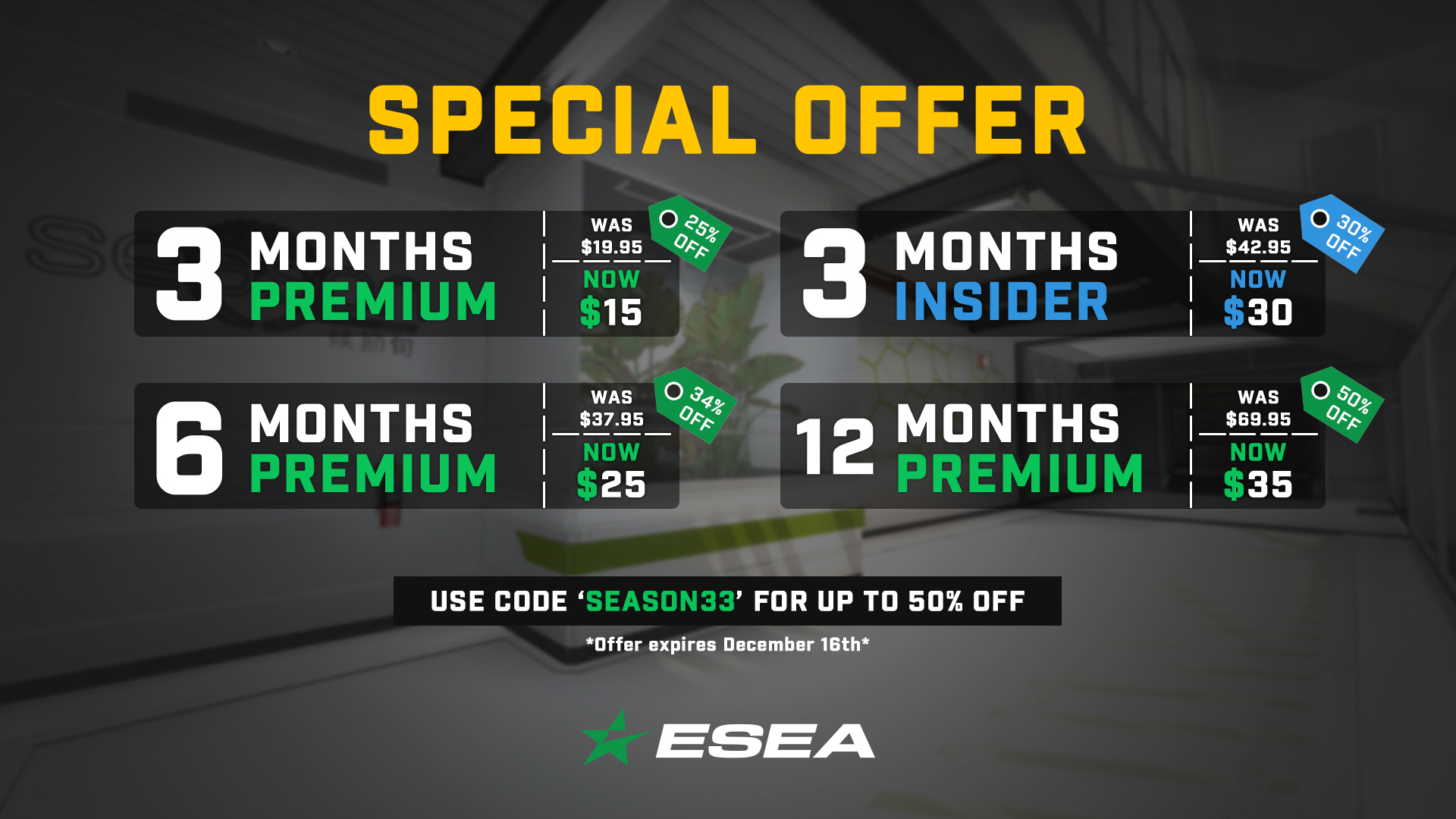 For instructions on how to redeem the code, please click this link.
If you're currently subscribed but wish to take advantage of this offer, please go to https://www.kinguin.net/esea to purchase a code and it can be redeemed from your ESEA account once your current subscription expires.
Playing on ESEA gives you: